MataPublik.Co, JAKARTA — The Democratic Party General Chairman Susilo Bambang Yudhoyono (SBY) has instructed leaders of the party to meet in response to Coordinating Minister for Politics, Law and Security Affairs Wiranto's statement on identity of perpetrator of vandalism case in Pekanbaru, Riau Province.
SBY led the Democratic Party's Central Leadership Council (DPP) meeting in Mega Kuningan, Jakarta, on Tuesday.
"We call it an emergency meeting because in the short time we invite the Chairman of the Trustees Board, the Honorary Council, the Secretary General, the Treasurer, the Kogasma Commander. We even invite the Riau regional representative board (DPP) and Pekanbaru branch representative board (DPC) where the case occured," Secretary General of Democratic Party, Hinca Panjaitan told Republika.co.id, Tuesday (Dec 18).
According to Hinca, the meeting began at 10:00 WIB. He added, the meeting was directly led by SBY, to followed up on Wiranto's statement yesterday afternoon.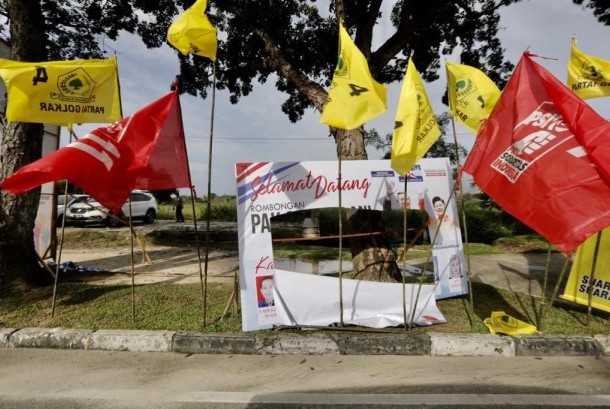 Democratic Party campaign attributes vandalized in Pekanbaru, Riau.